Please check out our recommended APPS. You may down load any of these by clicking on their picture.
Meditation & Stress Management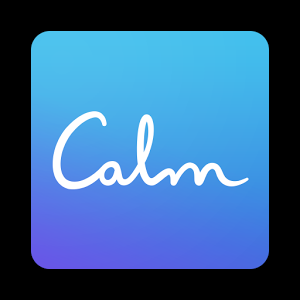 Calm is the #1 app for mindfulness and meditation to bring more clarity, joy and peace to your daily life. Start your journey to a calmer mind with the app that's trusted by millions and featured in the New York Times. Calm is the perfect meditation app for beginners, but also includes hundreds of programs for intermediate and advanced meditators and gurus.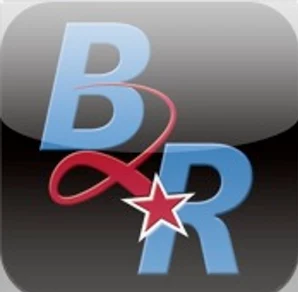 Breathe2Relax is a portable stress management tool which provides detailed information on the effects of stress on the body and instructions and practice exercises to help users learn the stress management skill called diaphragmatic breathing.Breathing exercises have been documented to decrease the body's 'fight-or-flight' (stress) response, and help with mood stabilization, anger control, and anxiety management. Breathe2Relax can be used as a stand-alone stress reduction tool, or can be used in tandem with clinical care directed by a healthcare worker.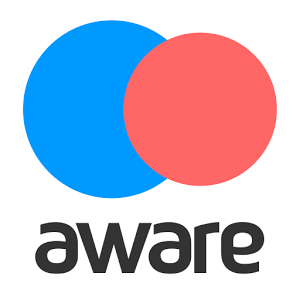 With scientifically proven mindfulness meditation techniques, Aware guides you through a journey to discover a new method to live, one filled with awareness of the present moment. Aware is rated among the best mindfulness & meditation apps on Playstore.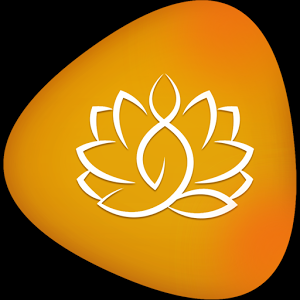 Welcome to Guided Imagery, the most complete collection of spoken English guided meditations. If you have never tried a guided meditation before, you are about to experience a mind cleansing experience made of peaceful music and soothing voices.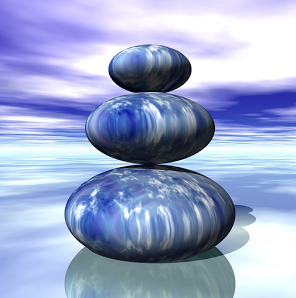 Guided Meditation guides you into a deep state of relaxation. . Breathe in deeply and exhale while listening to the sound of waves. Take your time and use Guided Meditation application in any time of the day. Listen to it every day and improve your mindfulness. Being more mindful will help you to get in tune with yourself and the world around you. You will feel more peaceful and self-aware. There are many physical benefits from reduced levels of stress. People with less stress are less likely to have high blood pressure and symptoms of depression. Guided Meditation makes your day a better day!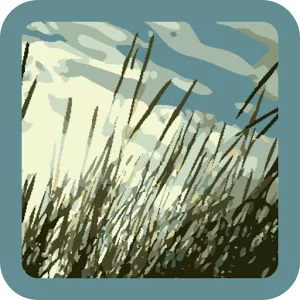 Self-Help for Panic Disorder
​

The info in this app assumes that the user is suffering from panic attacks due to Panic Disorder. It may not be applicable to other forms of anxiety. It focuses on the fear of having a panic attack and the fear of the sensations when having a panic.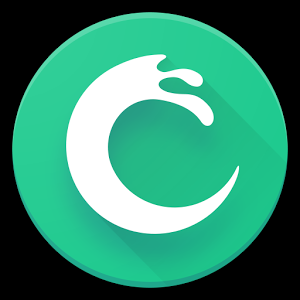 Stress, anxiety, and depression can get in the way of you living your life. Pacifica gives you psychologist-designed tools to address them based on Cognitive Behavioral Therapy, mindfulness meditation, relaxation, and mood/health tracking. Stress, anxiety, and depression are caused by an ongoing cycle of negative thoughts. Thoughts cause physical feelings and emotions which cause actions. Pacifica helps break this cycle using tools that target each of its components. Day-by-day, you'll learn to manage stress, anxiety and depression at your own pace. We're not about quick-fixes or false promises. We are about real progress, a day at a time.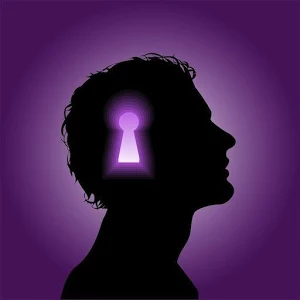 Creative Visualization is a very powerful process that is unfortunately kept in the few. But if you use it, you can get anything you desire. Thought is energy, especially a concentrated thought laden with emotional energy. Thoughts change the balance of energy around us, and bring changes to the environment in accordance with them.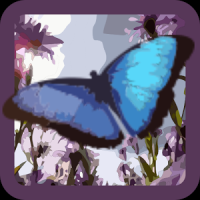 Depression CBT Self-Help Guide
The natural management of depression involves understanding depression and the factors that contribute to the symptoms. Learning to manage stress in your life and engage in self-care behaviors can improve your symptoms and your mood.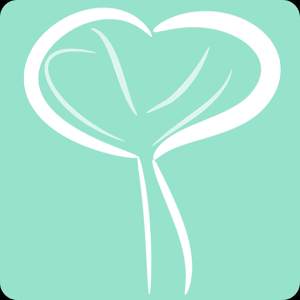 MSH- Worry, Stress, Anxiety & Depression Free CBT
Mental Self-Help (MSH) is a free mental health app containing modules for depression and generalized anxiety. Based on the "read to heal" idea, it provides a set of strategies that might help you to improve your life. 

You can tackle your emotional problems – what causes them, how to prevent them and how to treat them. MSH provides evidence-based information and teaches cognitive, behavioral and interpersonal therapies as well as relaxation and physical activity.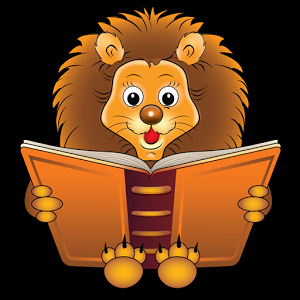 iStoryBooks brings to life your child's favorite fairy tales, folk stories and timeless classics with brilliant illustrations, read along text and voice narration that's perfect for kids of all ages – no parents required!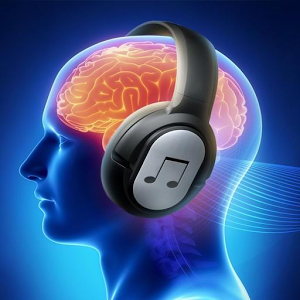 Healing Sounds- Anxiety Relief
This is FREE application of healing sounds. It is based on a method which use sound frequencies to the body and mind of a person with the intention of bringing them into a state of harmony and health.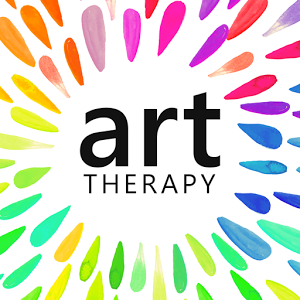 Art Therapy is a coloring App for adults that will help you to rediscover the joy of coloring. Mandalas, animals, geometrical patterns, matryoshkas and much more are ready to be colored-in.  Each detailed illustration has been carefully crafted so you can enjoy the satisfaction of creating something of exceptional beauty. Benefits of coloring-in include aiding sleep and increasing attention spans.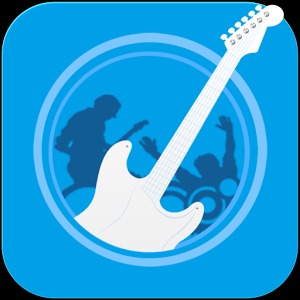 Walk Band is a music studio (a toolkit of virtual musical instruments) customized for Android. It contains tons of features including Piano, Guitar, Drum Kit,Drum Machine, Bass, Multi-tracks synthesizer etc. All instruments use the realistic instrument sounds. You can add the drum beats and guitar chords to your piano melody. Play your favorite music everywhere with your phone. Another fantastic feature, External MIDI Keyboard over USB is also supported. You can connect your YAMAHA, Roland midi keyboard/controller with Walk Band. 

GarageBand turns your iPad, iPhone, and iPod touch into a collection of Touch Instruments and a full-featured recording studio — so you can make music anywhere you go. And with Live Loops, it makes it easy for anyone to have fun creating music like a DJ, by triggering loops and audio effects in real time. Use Multi-Touch gestures to play keyboards, guitars, and drums. Enjoy Smart Instruments that make you sound like a pro — even if you've never played a note before. Plug in a guitar or bass and play through classic amps and stompbox effects.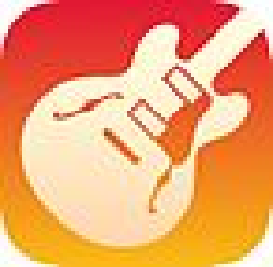 Inspiration & Positive Affirmations
Self Esteem Building Guide
This application give you an information about how to build self esteem. Self-Esteem has a big impact on how the person is behaving and performing? A positive self-esteem may cause certain people to behave confident and very competitive. This app. is a self esteem builder and your ultimate guide to boost self esteem to achieve goals in life.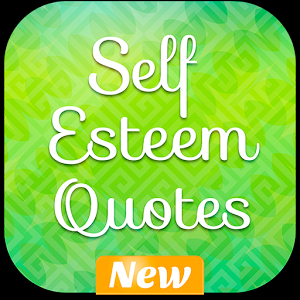 Self esteem quotes is an application that offers you a multitude of best self motivation quotes for life with images that will make you reflect and see things differently in those times when you are discouraged.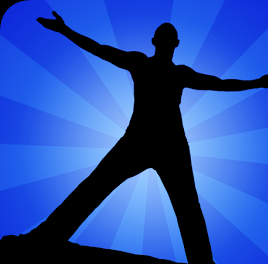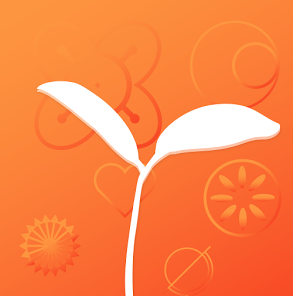 Think Up: Positive Affirmations
The most popular iPhone app for Positive Affirmations and Positive Thinking is available for Android!
What stops you from achieving goals or becoming who you want to be? Build your own self improvement program to develop the mindset and motivation you need to succeed, using personal affirmations in the most professional and effective way.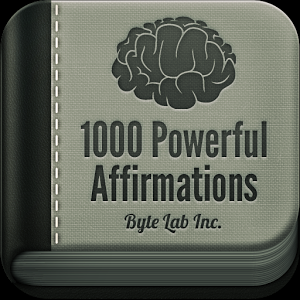 1,000 Positive Affirmations
Affirmation is very useful for Life Success, Money Mastery, Weight Loss, Personal Growth, Confidence, Social Skills, Health, Brain Training, Dreaming, Metaphysical, Creativity, Business, Professions, Sports, Extreme Sports, Poker, Scuba Diving, Fitness and Bodybuilding, Martial Arts, Learning Languages, Learning Musical Instruments, Phobia Elimination, Addictions, Relationships, Success with Women, Success with Men, Sexual Enhancement, etc.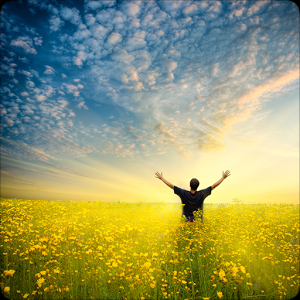 Inspirational Quotes Free
Do you need a morning inspiration?
Do you need something to inspire your friends, family or beloved one?
Or... are you lost.. in this sea of life..? You can try Inspirational Quotes App!
"Inspirational Quotes" can make your day brighter, craft a smile on your face, or even lift you up a little. It contains the best quotes, poems, poetry about life to inspire you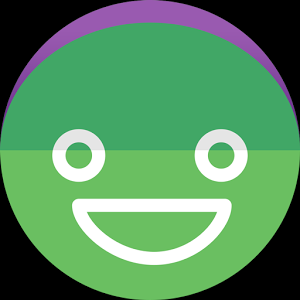 Daylio enables you to keep a private diary without having to type a single line. Try this beautifully designed micro-diary app right now for FREE!

Pick your mood and add activities you have been doing during the day. You can also add notes and keep an old school diary. Daylio is collecting recorded moods and activities in the statistics and calendar. This format will help you to understand your habits better. Keep track of your activities and create patterns to become more productive!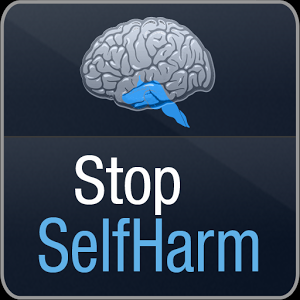 Stop SelfHarm is the first app in the new SuperEgo series. It includes sound assets and possibilities of making your own recording, which reduces the impulses of inflicting self harm. The soundfiles can be connected to a countdown timer to be scheduled at a later point, i.e. in 2 hours when a challenging situation is expected to occur.The app also features an FAQ about Self-harm and relevant links to web resources.
Substance Abuse Prevention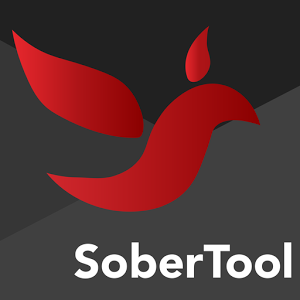 Sober Tool - Alcoholism, Addictions, Sobriety Help
It doesn't matter whether it's alcohol, food, sex, cocaine, marijuana, gambling, spending, heroin, the internet, or anything else, SoberTool gives you free, immediate help. It actually trains coping skills.There is also confidentiality regarding information you enter because it is stored only on your device.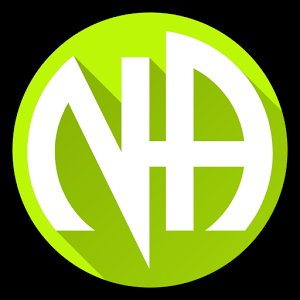 Self Help - Just for Today - NA
Self Help is an offline multilingual application developed in the hope that more people can make the journey from addiction to recovery.
It also aims to share a message of Recovery and Hope. It opens to the current day's meditation with any of the other 364 at your fingertips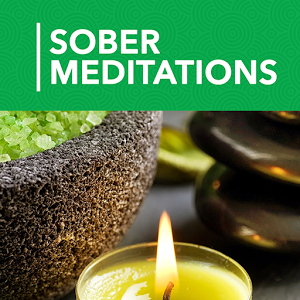 12 Step Mediation & Prayer
12 Step Meditation, Prayer & Daily Reflections for AA, NA, Al-Anon, CA, OA
-------------------
Listen to hundreds of hand selected and high quality guided meditations, music, prayers and 12 step audio recovery content -- 100% Satisfaction Guarantee - contact us with any issues and we'll resolve them or refund your money.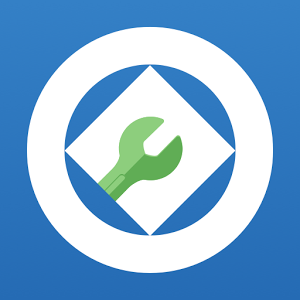 NA 12 Steps App Narcotics Anonymous 
My NA Toolkit (NAT) is an exciting new tool for members of Narcotics Anonymous. It has a Journal that makes it easy to find time to write in your journal. Just have access to an internet connection at home (computer) or on the go (mobile devices and tablets) and journal via typing.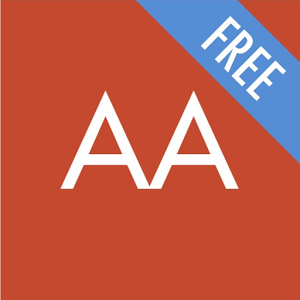 Sobriety help, in your pocket.
Whether you're new to AA, or you're a seasoned veteran, this is the easiest and most useful app to aid in your recovery. The free version features the full text of the Big Book, prayers, personal stories, podcasts, meeting finder, and more!